WE ARE BACK 🤗 🤗 🤗 and it's our 40th anniversary year too 🎉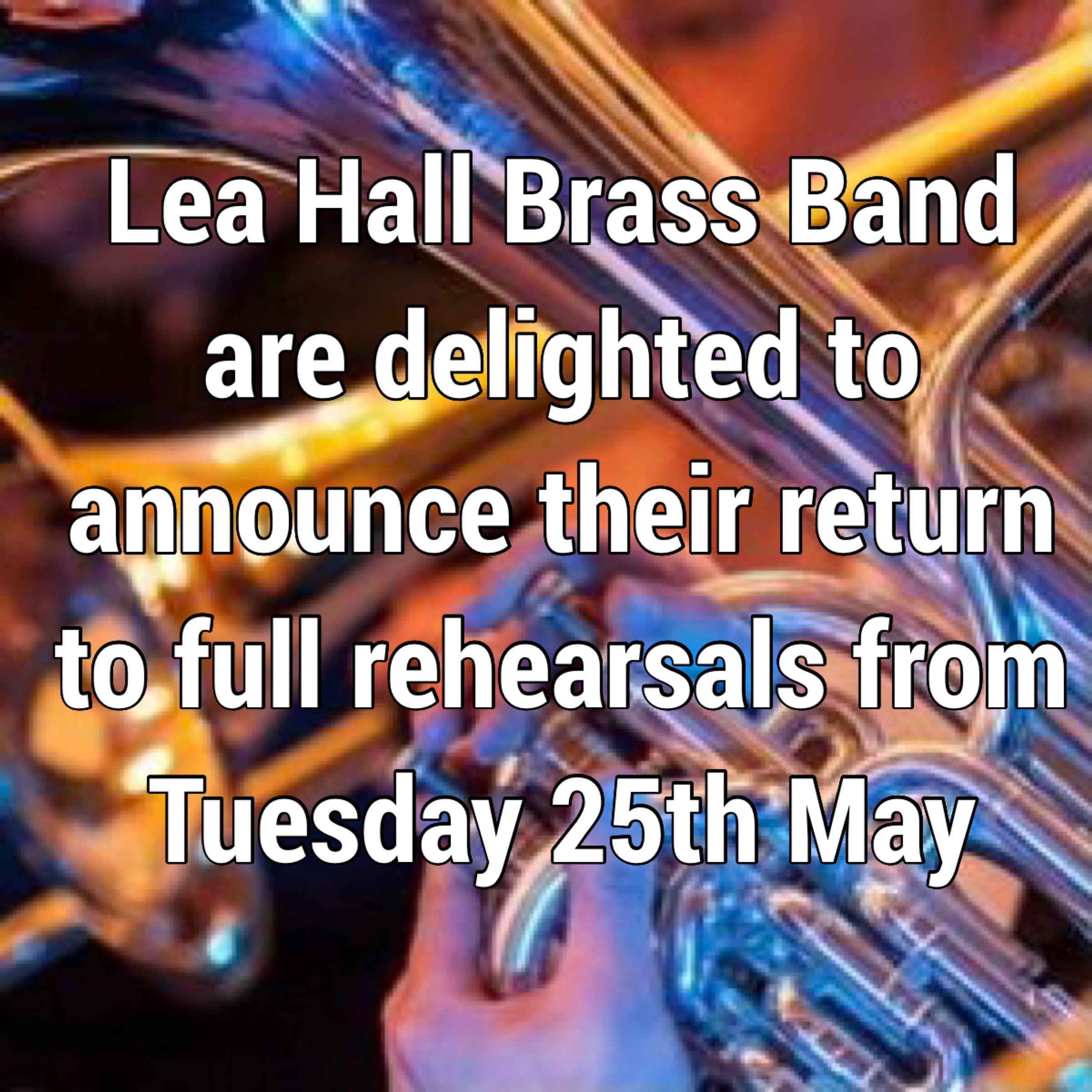 Well, it will have been more than 🎺 14 months 🎺 since we've been able to meet as a full band, which is our longest break in our proud 40 year history.
We are delighted to report that we are all safe, well, optimistic, raring to go and ready to create live music again 🎶
Risk assessments in place ✅ ready for our first full rehearsal back, on Tuesday 25th May 2020.
As a community brass band, we always welcome new, experienced, lapsed & returning players to join us, so please get in touch, so we can plan to accommodate you whilst assuring our covid-safe protocols.
No instrument – No problem.
Being the only independent traditional brassband based in Cannock Chase we can often provide a range of musical instruments, so why not get in touch 🎺🎶
cornet, flugelhorn, tenor-horn baritone, euphonium, trombone percussion, drums, BBb bass, EEb bass 🎼 🎺 🥁 🎶 🎵
Clearly we don't know how the current 'unlock' will develop, and we will continue to follow government advice as the R-rate evolves, so fingers crossed 🤞 everything will progress smoothly and we hope to see you at some live performances very soon (restrictions permitting of course).
So for now, we send our very best wishes to all our supporters and our thanks for your ongoing support and following throughout the last year 🤗